Prof. Bing Fai Lau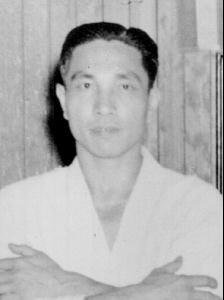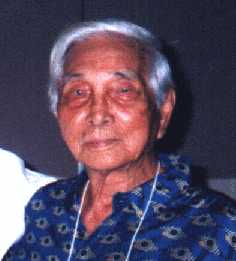 Bing Fai Lau in the 1940's and 1997.
---
Bing Fai Lau was born in Chung Shan, China on Sept. 23, 1906. He was well educated in China and, as a youth, came to Hawaii. There he taught Chinese in the schools on Oahu. One of his young students was Wah-Lung (Wally) Jay.
In the late 1930's, he began studying Jujutsu at the Kodenkan. His personal trainers were Sonny Chang and Charlie Wagner. He received his Shodan in 1941 and his Nidan and Mokuroku (instructor's scroll) on November 3, 1942. During the 1940's he was an instructor at the Kodenkan and Kaheka Lane dojos. His teaching partners included Sig Kufferath and Esther Azumi (Takamoto). His students included John Chow-Hoon, Kimo Hatchie and Sam S. Luke. Lau also studied Kung-Fu under Bing Nam Yap and Yang Kong Bing.
In a 1997 interview, Sensei Lau recounted some of his experiences at the Kodenkan. He said that he remembered Professor Okazaki (who called him Dr. Lau) as being very personable, a "terrific guy". He noted that Okazaki's English was good and that he would often lecture the class about Jujutsu topics. Lau said that his own teaching was exactly as the Professor had taught him. He also talked about the massage side of Okazaki's teaching. One specific treatment he recalled was the ice bath. Okazaki would place a 100-lb. block of ice in a large tub and have the person sit in this tub for several minutes. They would come out shaking until they got into the hot tub. The person would alternate between the two tubs. After several months of these treatments, the person would have much less fear.
Sensei Lau also remembered that Okazaki's Jujutsu was a mixture of Japanese Jujutsu, Hawaiian Lua, French fighting techniques, etc. He also recalled that Okazaki made a lot of enemies because he taught "haoles" and other non-Japanese. Finally, he said that all during his time at the Kodenkan, there was only one Professor, and that was Okazaki.
Sensei Lau taught at the Kodenkan until the late 1940's. Outside of martial arts, he was a school teacher for many years. He currently resides just north of Waikiki in Honolulu.
Personal Note: When I was visiting Hawaii in the summer of 1997, Sensei Lau was extremely kind and open about his experiences in Danzan-Ryu. He was also kind enough to allow me to copy his Mokuroku and when I returned it to his home, he treated my daughter and me to mangoes and lychee. Below is the signature portion of that scroll: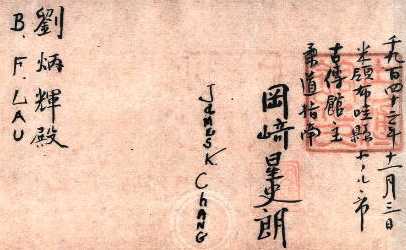 ---
This page maintained by George Arrington.
Back to Home Page.
Copyright © 1997, George E. Arrington III