Dr. William Gessner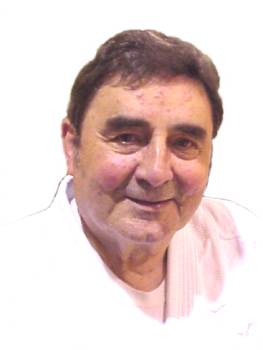 ---
Dr. William Gessner is Professor emeritus in Physics from East Stroudsburg State College in Stroudsburg, PA. Since the 1960's, he has taught Danzan-Ryu Jujitsu at the college and is currently ranked as Yodan. Dr. Gessner has been the most prolific teacher of Danzan-Ryu in the Pennsylvania area. He has hosted many seminars and clinics in Stroudsburg and elsewhere, bringing in top instructors including Bud Estes, Lamar Fisher, Tom Ball, Pat Browne, Florendo Visitacion, Herb Lague, Robert Hudson, et.al. He also served as the Region IV director of the American Judo and Jujitsu Federation (AJJF) for many years.
He and his wife Barbara, also a Jujitsu instructor, reside in Stroudsburg, PA.
---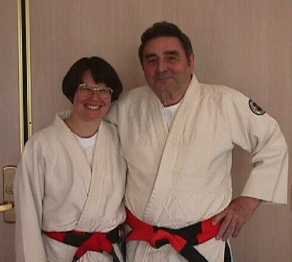 Barb and Bill Gessner at the 1998 Ohana celebration in San Ramon, CA.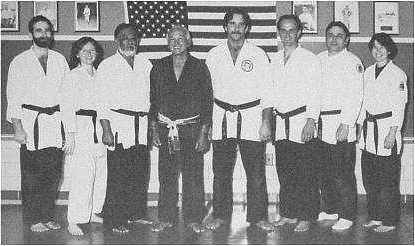 (L-R) Dan Furhman, Mary Boland, Lono Ancho, Sig Kufferath, Tony Janovich, Doug Kiehl, William Gessner, Barbara Gessner at a class given by Prof. Kufferath in Ohio in the 1980's.

---
This page maintained by George Arrington
Back to Home
Copyright © 1999, George E. Arrington III. All rights reserved.