Professor William Randle
Professor William Randle at the 1998 Ohana.
---
Professor William G. Randle, Shichidan, is by far the most prolific Danzan-Ryu instructor in southern California. He began his martial arts training in 1954 under Prof. Ray Law in Oakland, CA. He began teaching at the Santa Monica YMCA in 1969. He is currently the Head Instructor of the Westside YMCA Jujitsu Club, located in Los Angeles, CA and has been for the past 27 years.
---
Some additional photos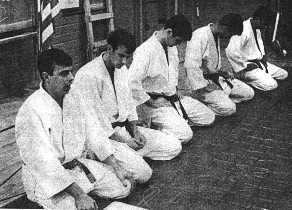 Prof. Randle addresses the participants at the 1968 Kata Tournament held at Penmar Judo Kai. Instructors to Prof. Randle's left include Mike Chubb, James Marcincus and Tony Camacho.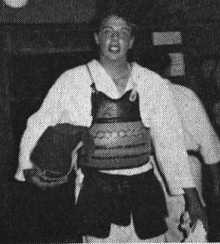 Prof. Randle in his Kendo equipment.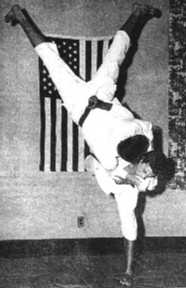 Prof. Randle tosses his uke in one of the best Hane Goshi I have ever seen.
---
This page maintained by George Arrington.
Back to Home Page.