Prof. Pat Browne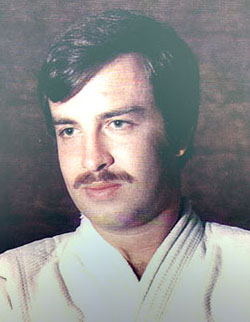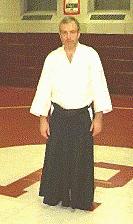 Prof. Pat Browne.(L) Instructing at Rutgers University.(R)
---
Prof. Patrick J. Browne, 7th Dan was an instructor of Danzan-Ryu Jujutsu and a member of the Board of Professors of the American Judo and Jujitsu Federation (AJJF). He taught for many years in the Chicago area and was often a guest instructor at seminars around the country.
On May 23, 1996, Prof. Browne passed away after a long illness. He was praised by many as an excellent teacher and skillful technician. Aside from his Jujutsu activities, Prof. Browne had been an employee at Michael Reese Hospital Biochemistry Lab since 1973. He also practiced Ikebana, Acupuncture and was a longtime member of the West Suburban Boy Scout Council. His sister Maureen Browne-Gussman is also a black belt Jujutsu instructor.
After his death, a scholarship fund was set up. Donations may be sent to:

The Pat Browne Scholarship Fund
c/o The Old Kent Bank
7515 Janes Ave.
Woodridge, IL 60517
Attn: Gina Cunningham
For a more complete information on Pat Browne, see his biography on the Martial Arts Training Service Homepage.
---
This page maintained by George Arrington.

Back to Home Page.