Professor David Nuuhiwa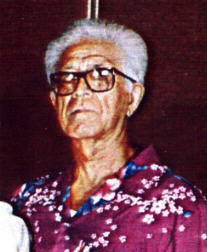 "Uncle" David Nuuhiwa at the 1990 Ohana celebration.
---
---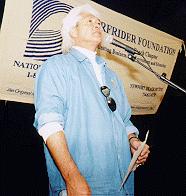 Prof. Nuuhiwa's son David Nuuhiwa is reknowned as one of the greatest surfers of all time. Here he is shown addressing the 1996 Danny Brawner Classic Surfboard Auction in Newport Beach, CA.
This page maintained by George Arrington.
Back to Home Page.