Professor Tony Muran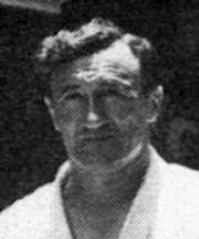 Tony Muran in 1939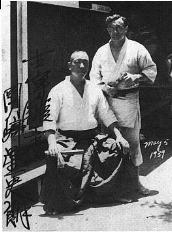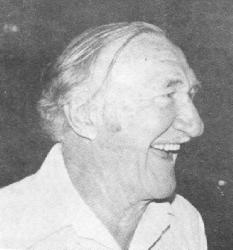 Tony Muran seen here receiving his mokuroku from Prof. Okazaki in 1939 (L) and later in 1980 (R).
---
Theodore Eugene "Tony" Muran was born on March 12, 1904 in Budapest. He immigrated to the U.S. and settled in Ohio. In the 1930's, he moved to Honolulu, T.H. and began studying Jujitsu with Professor Okazaki. He received his black belt in 1938 and his Instructor's Scroll on May 5, 1939. He remained at the Kodenkan until the early 1940's when he served in the U.S. Navy. While in the Navy, Muran was responsible for teaching Jujutsu to many sailors. Later, he also helped spread Danzan-Ryu in southern California.

He was naturalized as a United States citizen in 1950 in Los Angeles. Tony Muran passed away on June 19, 1986 in Lakewood, OH.
---
Other Images of Tony Muran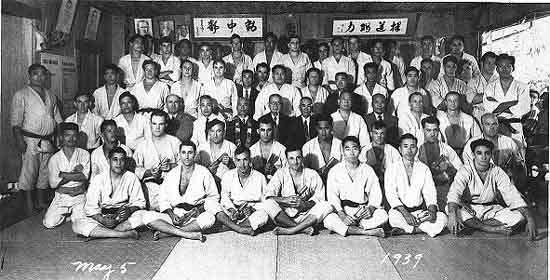 The instructor class of 1939. Tony Muran is seen in the second row 4th from the left. Others in this photo include John Cahill, Marion Anderson and Juan Gomez.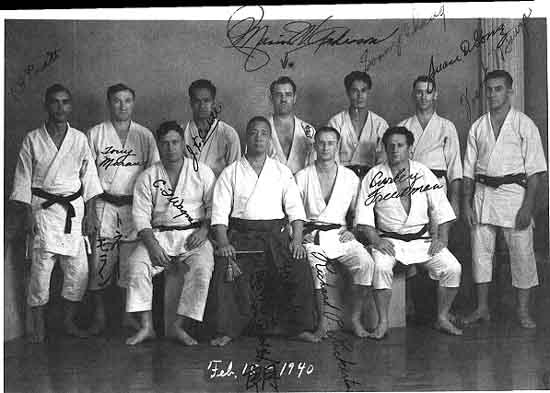 This Feb. 15, 1940 photo shows the Kodenkan instructor corps as of 1940. They are (seated L-R) Charles F. Wagner, Professor Okazaki, Richard P. Rickerts, Emil "Curley" Freedman; (standing L-R) Robert W. Pratt, Tony Muran, John F. Cahill, Marion W. Anderson, James "Sonny" Chang, Juan D. Gomez, Frank N. Souza. This photo is interesting because it contains the autographs of each of these men.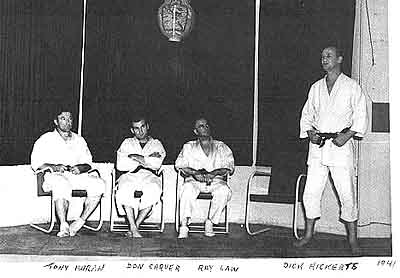 Tony Muran, Don Carver and Ray Law listen as Richard Rickerts addresses a class in San Francisco in 1941.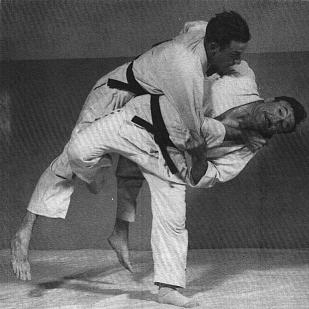 Tony Muran performs Hane Goshi.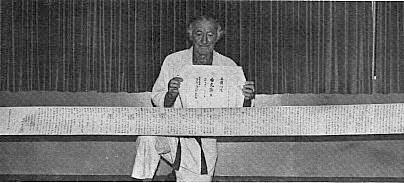 Professor Tony Muran displays his mokuroku and a certificate in 1981 at the Penmar Jujitsu Kai in Santa Monica, CA.
---
Copyright © 2011, George E. Arrington III. All rights reserved.

This page maintained by George Arrington.

Back to Home Page.