Sensei Michael Brown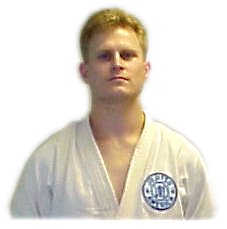 Sensei Mike Brown upon receiving his Shodan in December 1999.
---
Sensei Mike Brown is an Assistant Instructor at the Virginia Kodenkan. Mike Brown began his study of Danzan-Ryu Jujutsu in 1994 under Sensei
George Arrington of the Virginia Kodenkan. Always intrigued by the martial arts, Sensei Brown has also trained in Judo, Kenjutsu, Iaido, Aikijutsu, and Kenpo Karate. He has also been certified in the Okazaki method of restoration massage by Professor Tony Janovich and is an active member of Jujitsu America.

In 1996, Sensei Brown developed and began teaching his Adapted Danzan Ryu Self-Defense course (designed for individuals with varying disabilities) with great response from those in the community. Sensei Brown continues to develop and promote his Adapted Self-Defense course to help encourage other instructors of various arts to begin adapted programs of their own. The Danzan Ryu Jujitsu/Adapted Self-Defense page can be found at
http://www.crecon.com/home/dzradapted.html

Sensei Brown received his Shodan in Danzan-Ryu Jujutsu in December of 1999 and continues his study as an Assistant Instructor at the Virginia
Kodenkan.

Sensei Brown lives in Northern Virginia (near Washington D.C.) and holds degrees in Leisure Services and Outdoor Education and is currently working towards a Director position with a camp or outdoor adventure agency.

Sensei Brown can be contacted at: dzradapted@iname.com
---
Additional Images of Mike Brown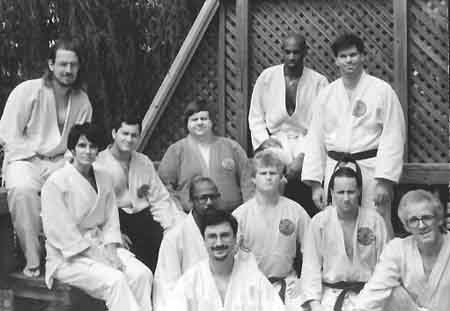 Mike Brown (center, kneeling) at the 1995 graduation of the Virginia Kodenkan after receiving his 3rd kyu.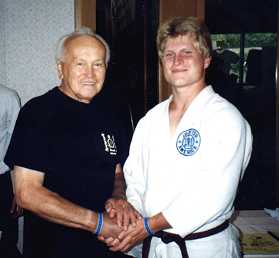 Prof. Sig Kufferath and Mike Brown at the 1995 Jujitsu America convention in Boston, MA.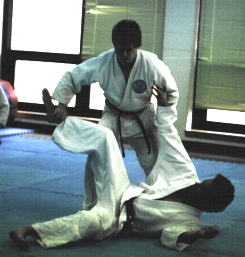 Mike Brown begins to apply Hiki Otoshi on his partner, George Arkwright.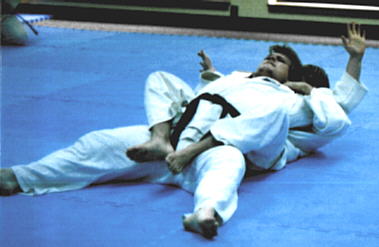 Mike Brown is uke for David Taylor on Ushiro Gatame.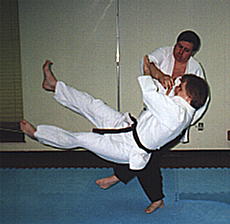 Mike Brown receiving an Okuri Harai from Sensei George Arrington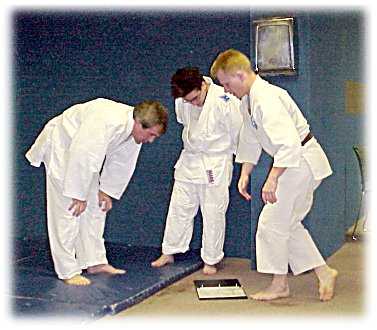 Mike Brown assists some students on the finer points of a throwing technique.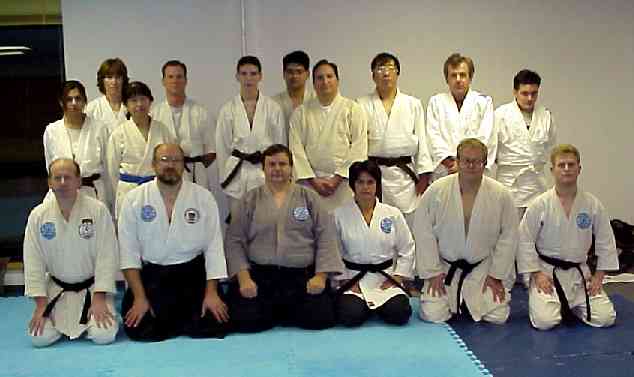 Sensei Mike Brown (seated, far right) after receiving his Shodan in December 1999.
---
This page is maintained by George Arrington.

Back to Home Page