Prof. Michael P. Belzer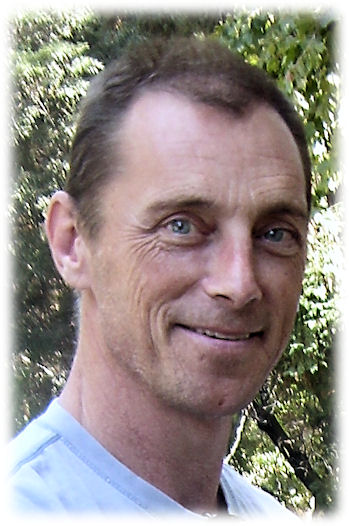 ---
Mike Belzer began his training in Danzan-Ryu Jujutsu at the age of nine at the Santa Monica YMCA under the tuteledge of Bill Randle and later continued his training with James Marcincus at the Penmar Judo Kai. In 1969, his family was temporarily relocated in Reston, VA, where he along with his father Robert and brother Steve taught a class. Upon returning to California in 1971, Mike received his Shodan at age 16. Two years later, he earned his Nidan. Mike currently holds the rank of Nanadan (7th degree black belt) and title of Professor in Danzan-Ryū Jūjutsu.

In the mid-1970's, Mike traveled to Japan for nine months of training at the international headquarters for Aikido and Jodo. During that time, he received personal training from noted martial arts teacher and authority on Hoplology, Donn F. Draeger. During 1979, Mike accompanied Draeger on one his famous expeditions to the Malaysian peninsula to collect data on native weapons and fighting arts.

In addition to these arts, Mike has also studied Kodokan Judo, Taekwon-do, Shotokan Karate, Hapkido, Tai Mantis Kung-fu and Savate. He also studied Filipino Kali for over 14 years with Dan Inosanto, W.A.R (Within Arms Reach) with Cliff Stewart and has been a senior instructor in Impact Personal Safety.

In 1988, Mike assisted Professor Wally Jay in producing his famous book, Small Circle Jujitsu. He has also received "Instructor of the Year" award from Jujitsu America and the World Martial Arts Hall of Fame. Mike continues to promote Hoplology and Impact in the US and abroad.

At the 1996 Ohana convention, Jujitsu America promoted Mike to Godan. Recently, he has been doing self-defense consultant work and teaching in Switzerland. He has also been an instructor at Camp Yama Bushi in Big Bear, CA and Camp Danzan-Ryu in Felton, CA. He has developed an ongoing program through the Santa Monica Parks and Recreation department. His courses are titled: Self-Defense-Realistic Scenario Training 1 & 2 and Rape Prevention-"What part of No don't you understand.

Recently, Mike has restarted his training in Jōdō under Steve Bellamy, Sensei. Mike received his Sandan in April, 2009 while on a trip to Japan.
---
Personal Note: I began my Jujutsu training with Mike when he was in Virginia. Aside from the technical skills he imparted to me, Mike also taught me "Kokua" through his unselfish sharing. Thank you, Sensei.
---
Other Images of Prof. Mike Belzer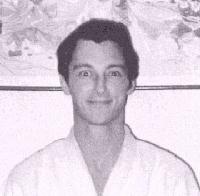 Prof. Mike Belzer in the 1980's.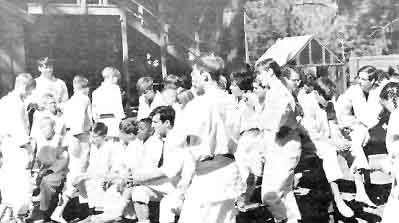 Mike Belzer (3rd from the right) at a youth camp in southern California in 1968.
---
Photos from 1979 Malaysia trip with Donn F. Draeger
---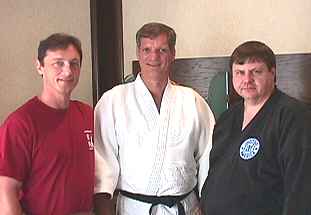 Prof. Mike Belzer (L) with Senseis Lawrence Boydston and George Arrington at the 1998 Jujisu America Convention in Washington, DC.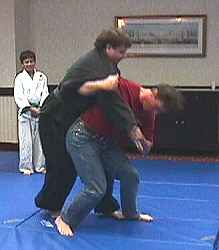 Prof. Belzer executes a promotional throw on Sensei George Arrington after receiving the rank of Yodan.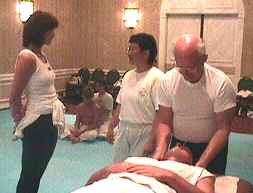 Prof. Belzer (on the table) receives a restoration treatment from Sensei Jack Carter.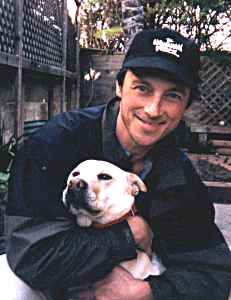 At home with his dog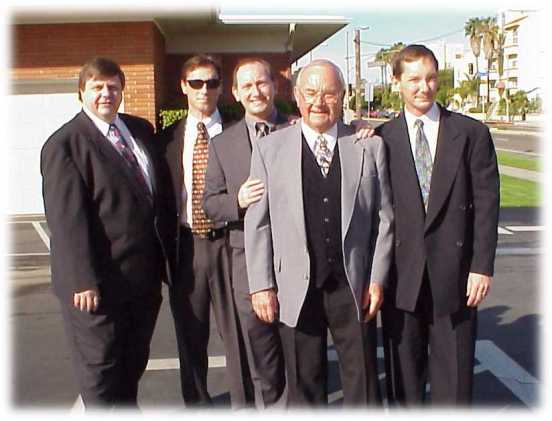 The Belzer Family - (R-L) Steve, Bob, Rob, Mike. Mike and Steve's student from Virginia, George Arrington stands at left. This photo was taken prior to the funeral of the Belzer's Sensei, Prof. Jim Marcinkus.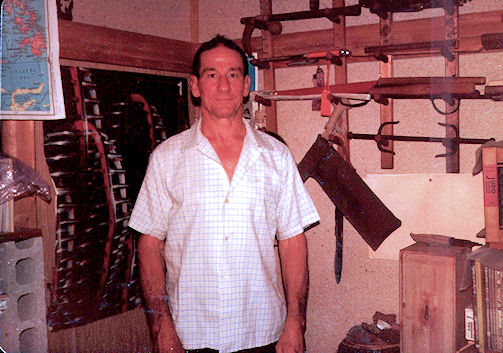 Mike's martial mentor, Donn F. Draeger in his Narita Japan apartment, mid-1970's. (photo taken by Mike Belzer)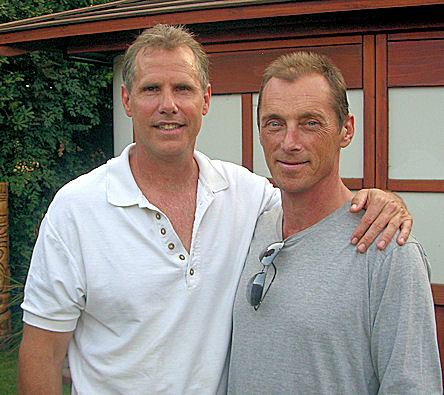 Mike with Kimo Williams in 2008.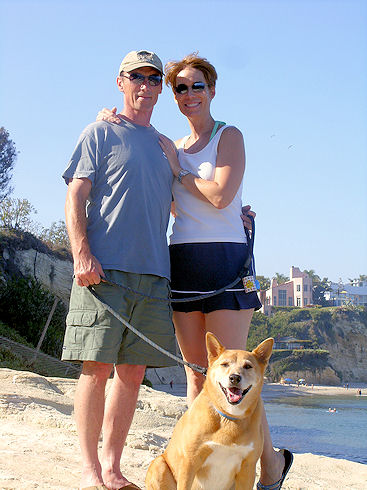 Mike, Meredith and Lucy back to the beach at Point Dume, 2008.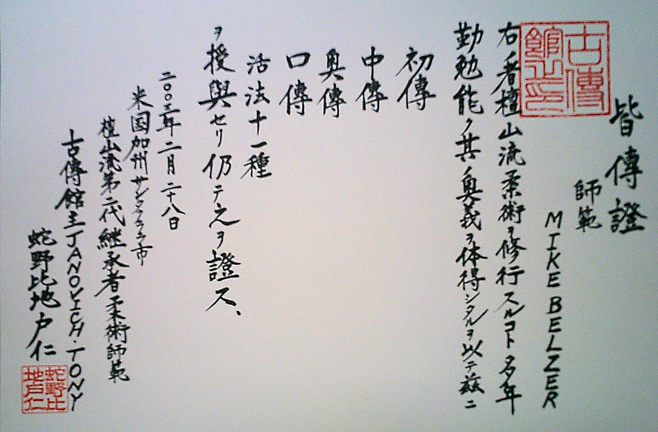 Mike Belzer's Danzan-Ryū Jūjutsu Kaidenshō, Feb. 28, 2003
---
This page is maintained by George Arrington.
Back to Home Page.