Jason Spencer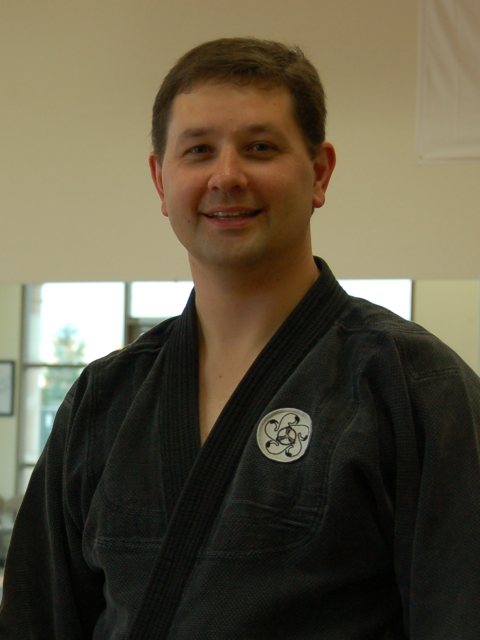 ---
Sensei Jason Spencer began his MA career in 1979, studying Shaolin Kung Fu. He studied various arts including Shuri Ryu Okinawan Karate, Kuk Sul Won Korean Karate, and American Kenpo before coming to Jujitsu in 1989. Currently Jason is a Rokudan in Danzan Ryu and teaches at the Koryukan in Roseville, CA. He continues his study of the system with Prof. Ken Eddy at the Mizu Shin Tao dojo. He also serves on the board of directors for the American Jujitsu Institute.
Classes are held Mon & Wed, Fri 7:45-9:15 at the Roseville Aikido & Healing Arts Center, 500 Derek Place Ste. 100, Roseville CA, 95678. Sensei Jason Spencer, Rokudan, AJI (916) 663-6142, Jason Spencer
---
Other Photos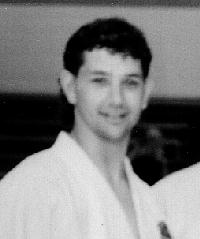 Jason is shown here at the 1994 Ohana in Las Vegas, NV. At this festival, Jason received his Nidan certificate.
---
This page maintained by George Arrington.
Back to Home Page.