Jerry Kunzman, Master Professor of Martial Arts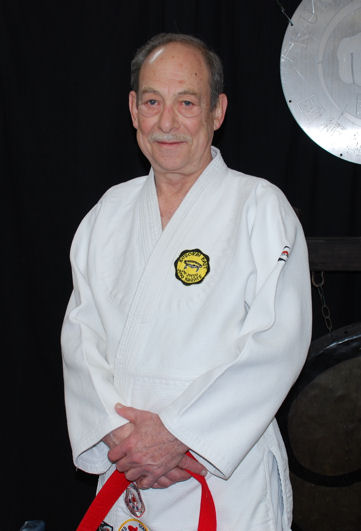 ---
Professor "Jerry" Kunzman

began his studies of martial arts in 1960 in San Francisco at the Taraval Street Dojo, part of the six Bay Area dojo network of the late Professor "Duke" Moore.

He was awarded his first black belt in Aiki-Ju Jitsu in 1964.

Since then, he has also studied Kodokan Judo under Emlyn Williams in Connecticut, and George Harris and Phil Porter of the United States Judo Association (USJA) and was awarded his first Judo Black Belt in 1970.

The late "Bud" Estes, founder of the American Judo Ju Jitsu Federation (AJJF) and a disciple of Professor Henry Okazaki, along with Professor Tom Ball, awarded Professor Kunzman his first black belt in Kodenkan Ju Jitsu in 1975 at the dojo of Professor Bill Gessner.

Currently, he is recognized as an Allied Professor with the AJJF.

Professor Kunzman has also studied Iai-Jitsu with Sensei Otani in New York, and with various National and International Judo champions at the National USJA training camp in West Virginia.

He studied Kyokushin Karate with Jerry Streeter and the late Johnny Pereira in San Francisco.
Currently (2011), Professor Kunzman holds an 9th degree black belt in Zen Budokai Ju Jitsu, a 3rd degree black belt in Kodokan Judo, a 2nd degree black belt in Kodenkan Ju Jitsu, and a 1st degree black belt in Kyokushin Karate. He is a founding Professor of the American Teachers Association of the Martial Arts (A.T.A.M.A.) and is recognized in the 1995 edition of "Who's Who of A.T.A.M.A." He is also ranked by and registered with the Di Nippon Butokukai Association in Japan through their American representative Sensei Richard "Biggi" Kim.
Professor Kunzman has taught at the Zen Budokai in San Francisco, founded the Budokai East Dojo in Connecticut, instructed at the National USJA training camp in West Virginia, at the Southland Budokai in Los Angeles, and is currently a consultant to the Stanford University Ju Jitsu Club in California, the Aiki Budokai East in Connecticut, Dartmouth College in New Hampshire, MIT in Massachusetts, Rutgers University in New Jersey, the Kodai No Bushido in Sunnyvale, CA, and the Zen Budokai in San Francisco. He has instructed literally thousands of students in private and public schools, private clubs and dojos, universities, women's group and police departments. He has lectured extensively throughout the U. S. and has been featured in several newspaper articles and magazines including Black Belt Magazine. Some of his students have been AAU Northeast Regional Judo Champions and national level Junior Judo champions. Several of his senior students have established dojo's of their own throughout the United States.
In addition to his Martial Arts accomplishments, Professor Kunzman also holds a college degree in Electronics Engineering from Cogswell College in San Francisco, a Physics degree from the University of San Francisco, and a PA degree in Medicine from Baylor College of Medicine in Houston, Texas.

He is currently retired and living in Las Vegas, Nevada.
---
This page maintained by George Arrington.
Back to Home Page.