Jack Carter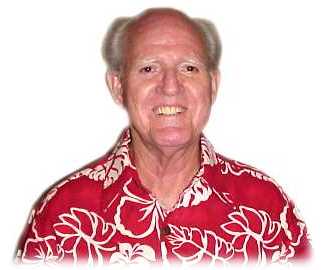 Sensei Jack Carter, CMT
---
Sensei Jack Carter, C.M.T. has been in the martial arts since 1966. He has studied Judo, Jujitsu, Tae Kwon Do and Tai Chi. He holds a 4th degree in Judo, 3rd degree in Jujitsu and a 1st degree in Tae Kwon Do.
Mr. Carter has been retired since 1988, and has a part-time Shiatsu Massage Therapy business. He has been practicing Shiatsu Massage Therapy since 1951. He is available for Shiatsu Massage Therapy workshops and seminars throughout the United States and overseas.
Mr. Carter began his study of Shiatsu in 1950 with Mr. Yen Wong from China and Mr. Harry Avery from England. He studied with them for two years. He studied and exchanged ideas with Mr. G. John Verdi from 1966 through 1984. Mr. Verdi practiced Gi Gong in China for twenty-one years and Shiatsu in Japan for nineteen years before coming to the United States. Mr. Carter has also completed a course in Seifukujitsu Restoration Therapy in 1993, conducted by Professor Sig Kufferath and Professor Tony Janovich.
Shiatsu therapy is the prevention and treatment of illness. It is a system for improving health by removing fatigue-causing elements and stimulating the body's natural powers of recuperation. This is done through massage and manual pressure applied to certain established pressure points (meridian points) on the surface of the body.
Mr. Carter may be reached at:
The Konjokan, School of Martial Arts
7010 Wavecrest Way
Sacramento, CA 95831
(916) 427-2887
email: jcarter4@pacbell.net
---
This page maintained by George Arrington.
Back to Home Page.