Prof. Robert Hudson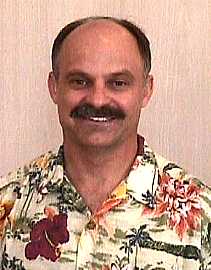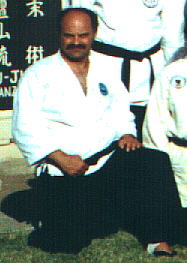 Prof. Robert Hudson at the 1998 Ohana (L) and at the 1993 Okugi class (R). He graduated from this class with the title of Shihan.

---
Prof. Robert Hudson started his JuJitsu training in 1970 at the Oakland YMCA, with Sensei Mike McGurk, a Prof. Law student. He earned his Shodan in 1974, and received his Professorship from the AJJF in 1995 as well as his Rokudan.
Robert Attended the "Okugi" class with Prof. Kufferath and Janovich and was awarded the only SHIHAN in that class, a distinct honor. Robert has known Prof. Sig Kufferath since 1979, and has enjoyed his relationship with him over the years.
Robert also studied with Prof. Bud Estes from the years 1975 through 1981 when Prof. Estes passed away. It was from Prof. Estes that Robert was inspired to teach Danzan Ryu to all! Robert has promoted over 35 people to Black Belt and has opened several Dojos, almost all of which are still open and being run by his senior students.
Having learned Seifukujitsu from Profs. Estes and much from Prof. Kufferath and others, Robert with the help of Prof. Don Cross started the AJJF Massage Program, the first of it's type, now widely imitated. He has taught in the program since it's inception in 1983.
Robert went on to study Acupuncture and Traditional Chinese Medicine, and is now a practicing Acupuncturist and Seifukujitsu therapist.
Robert has also studied Wing Chun Kung-Fu and has been approved as an Instructor by his Sifu. Robert has trained also in the internal aspects of chinese martial arts such as I-Chuan, WuJi Chi-Gong and others.
Robert is currently teaching in north county San Diego at his dojo Fudochi

(immovable wisdom) Dojo and is in practice there as well.
---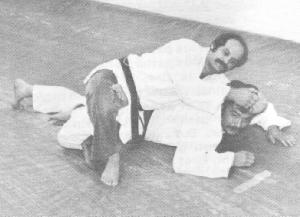 Bob Hudson applies Hiza Garami from the AJJF Goshin Jitsu list on Dennis Estes.
---
This page maintained by George Arrington.
Back to Home Page.