Sensei

Hillary

Kaplowitz
---

Sensei Hillary Kaplowitz is the School Head of
Pacific JuJitsu Kai
in Santa Monica, California. In 1977, she began Danzan Ryu Jujitsu in the juniors program at the Santa Monica YMCA under instructor Jim Nieto, where she also competed on the Judo team. After a hiatus, she went on to train under a number of Senseis including Mike Lynch and Ed Cook, receiving her Shodan in 1998 from Profs. William Randle and Leif Bennett. She then began training under Prof. Robert Hudson and received her Nidan in 2000, Sandan in 2003, Yodan in 2006 and Godan in 2011. She received the title of Kyoshi from Prof. Hudson in 2008.

Sensei Hillary has promoted six students to the rank of black belt and beyond. Sensei Hillary is a graduate of the Danzan Ryu Seifukujitsu Institute Modules I, II, and III, and is now an instructor in the program. Over the years more than 20 students from her dojo have graduated from the massage program, and many have gone on to complete further training. In addition, Sensei Hillary has served the AJJF as the Manager of the SouthWest Region and SouthWest Regional Exam Coordinator from 2001-2009 and currently holds the Operations Committee position of National Manager of Regions.

---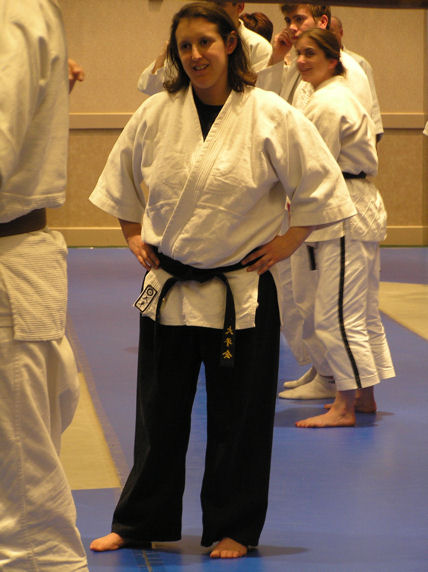 At her best. Sensei Hillary Kaplowitz teaching.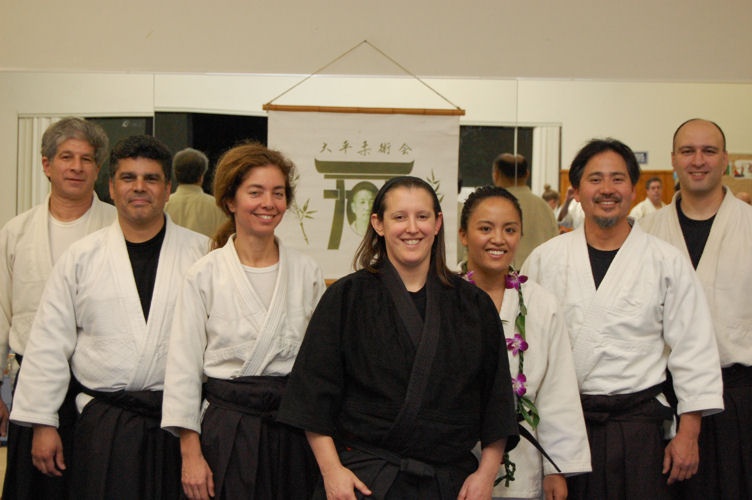 Sensei Hillary Kaplowitz and her Yudansha (L-R): Ephraim Schwartz, Ralph Rosas, Nathalie Chappie, Sensei Hillary,
Aromalyn Magtira, Curtis Honda and Sasan Jahan-Parwar.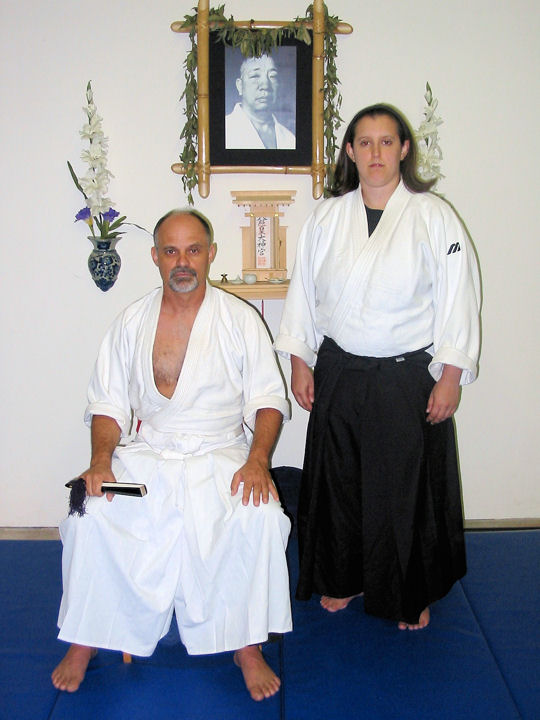 Professor Robert Hudson and Sensei Hillary Kaplowitz
---
This page maintained by George Arrington.
Back to Home Page.