Sensei Hans Ingebretsen
---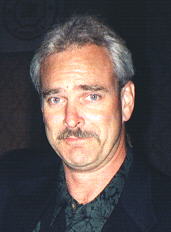 Sensei Hans Ingebretsen
---
Sensei Hans Ingebretsen is an instructor for the Pacific Coast Association of Kenpo Ju Jitsu, and has been studying Ju Jitsu for over 20 years. He holds the ranks of Sandan in Ken Ju Ryu Kenpo Ju Jitsu, a Renshi grade in Danzan-Ryu Ju Jitsu under Professor Sig Kufferath, and is a certified massage therapist practicing Seifukujitsu Restoration Therapy. He is one of the founding members of Mushinkai Judo & Ju Jitsu Club.
Hans began his training at College of the Redwoods in Eureka, CA under Senseis Ben Patterson and Dale Kahoun. He continued his training at Pacific Judo Academy with Shihan Bill Montero and Sensei Brian Fitzgerald, then began his study of Kenpo with Sensei Mark Milstead. He has been with Dai Shihan Sig Kufferath and Sensei Russ Rhodes for the past ten years. Hans is also an alumnus of the San Jose State Judo Team. He serves on the Executive Committees of the United World Martial Arts Federation and The Pacific Coast Association of Kenpo Ju Jitsu. He is the Director of the San Jose Gasshuku annual training camp.
---
Editior's Note: I met Hans at the 1993 Okugi held by Professors Sig Kufferath and Tony Janovich. Besides his excellent martial arts skills, Hans is the embodiment of Kokua. Recently, Hans welcomed me and many others into his home to help celebrate Professor Sig Kufferath's 85th birthday. His unselfish giving was a true inspiration to everyone. Kimo Hatchie (one of Prof. Kufferath's students from Hawaii) said it best when he characterized Hans' home as an "Ohana House". Thanks Hans!
---
This page maintained by George Arrington.
Back to Home Page.