Frank Kam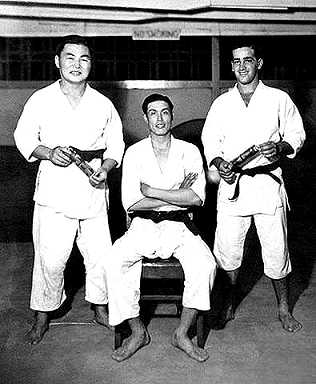 Frank Kam (left) with his instructor Wally Jay and classmate Walter Burgo in 1946 upon receiving their instructor scrolls.
---
Biographical information needed. Please send any material HERE.
---
Other photos: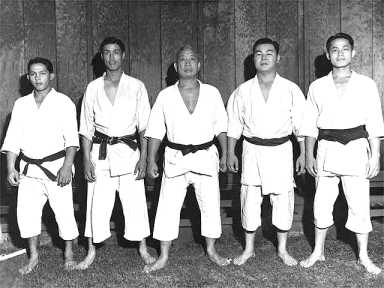 1946 group photo of Tony Gonzales, Wally Jay, Prof. Okazaki, Frank Kam and Jerry Tarutani.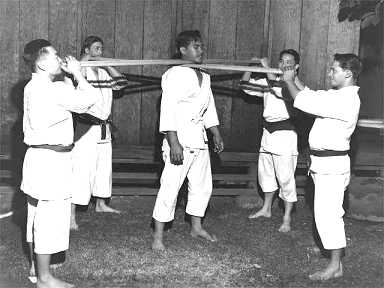 A Kalihi Jujitsu Gym student practicing Furo Shime. Holding the sticks are (L-R) Frank Kam, Wally Jay, Jerry Tarutani and Tony Gonzales.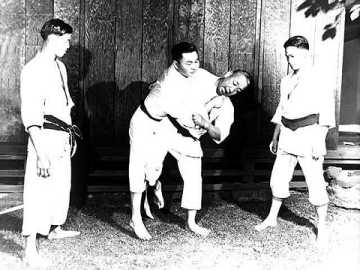 Wally Jay and Jerry Tarutani look on as Prof. Okazaki throws Frank Kam with Hane Goshi.
---
This page maintained by George Arrington
Back to Home
Copyright © 2000, George E. Arrington III. All rights reserved.