Professor Lawrence Boydston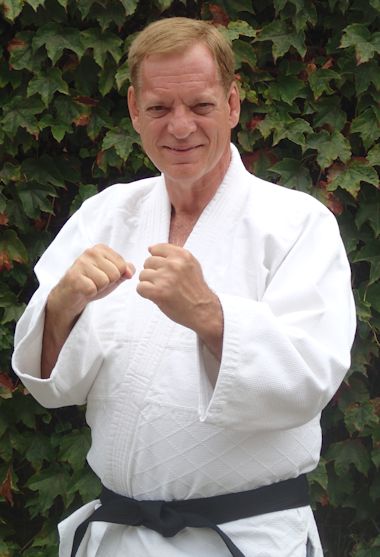 Professor Lawrence Boydston
I started Kodenkan/DZR Jujitsu (1968) with Jim Nieto & continued (1972) with Jim Marcinkus. I began formal Kodokan Judo (1972) with Brett Wood-Taylor (Kaigan). I studied Filipino & Jun Fan Martial Arts (1980) with Dan Inosanto (Inosanto Academy). I was introduced & studied many arts. I trained with Cliff Stewart (WAR), Robert Temple (Kenpo), Chai Sirisute (Muay Thai), Francis Echinard (Savate), and many others. I use motion to counteract force. I keep moving and go with the flow. I enjoy the approaches of different martial arts to problem solving. I hope to keep learning and sharing my experiences.
Quest Martial Science:-5th Dan Teacher: Quest Academy
Danzan Ryu/Kodenkan Jujitsu [Hawaiian Jujitsu]:
7th Dan (Jujitsu America, American Jujitsu Association & Kilohana MAA);
6th Dan Master Instructor (ATAMA), Rank V (AJI), 5th Dan (USJA), 3rd Dan (AJJF);
Jujitsu Instructor (JA & AJA);
Associate Professor (Kilohana MAA & Jujitsu America);
Professor of Danzan Ryu (Wm. Randle/Westside);
Kaidensho, title: Shihan (Okugi 2013/Tony Janovich);
Seifukujitsu-Mod. I (AJJF/Bob Hudson); Basic & Longlife Massage (JA).
Filipino Martial Arts [Kali-Eskrima-Silat]:-Senior & Jun Fan Martial Arts [JKD-Gung Fu]:-Senior
Apprentice Instructor (IAMA/Dan Inosanto).
Kodokan Judo:-2nd Dan USA Judo; (2nd Dan-USJA; 1st Dan-USJF & Kodokan).
Kenpo [American Chinese Arts]:-1st Dan (BKF/Robert Temple).
Within Arm's Reach [Personal Protection System]:-2nd Dan Instructor (WAR/Cliff Stewart).
Muay Thai [Thai Boxing]:-Student (Surachai Sirisute & Dan Inosanto).
Boxe Francaise-Savate [French Kickboxing]:-Yellow Glove/Initiateur (Francis Echinard).
Studies: Kickboxing, Boxing, Escrima/Arnis, Silat, Warrior's Method (Carl Scott), Small Circle Jujitsu (Prof. Wally Jay), Wing Chun, Pressure Points & Atemi;
BA-Biology, BA-Physical Education, MA-Biology & P.E. (CSULA), Life California Teaching Credentials & retired school teacher (LAUSD).
Awards
:

Jujitsu America's 2002 Black Belt Hall of Fame, IKKF 2002 Master's Hall of Fame, & the 2008 United States Martial Arts Hall of Fame [Founder Award].
---
This page maintained by George Arrington.
Back to Home Page.