William Ah Moo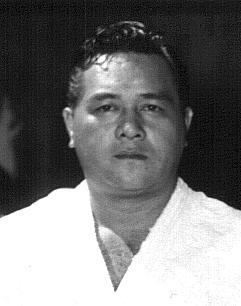 William Ah Moo in 1948.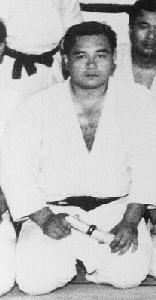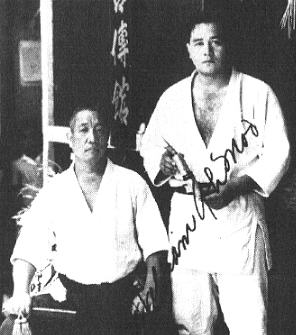 Two photos of Bill Ah Moo at his graduation from the Kodenkan on May 11, 1941.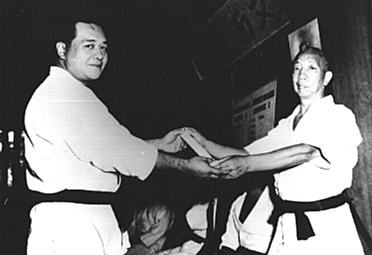 Bill Ah Moo receiving his Fourth Rank certificate in 1949.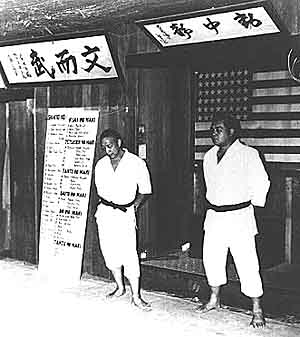 Bill Ah Moo with Prof. Okazaki at the Kodenkan in 1949.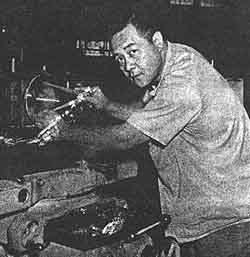 Bill Ah Moo at work in his Honolulu machine shop.
---
---
This page maintained by George Arrington.
Back to Home Page.